Here are some of the recent photos of donors and supporters of The Women's Community. Thank you all for your support of The Women's Community and the survivors we serve!
Photos from previous years can be found here:
2016 Donation Photos:
Saint Michael's Church 6th grade did a bake sale and made several notes of encouragement.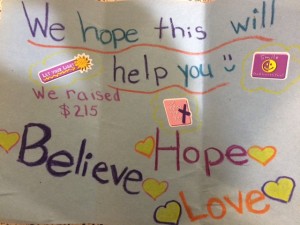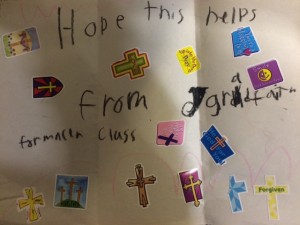 DC Everest Idea school donation of wish list items.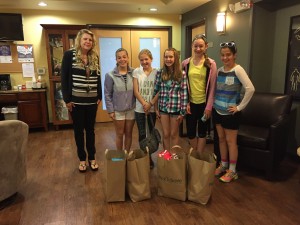 Mosinee Middle School students donation of back packs.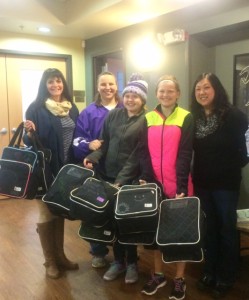 Nicole's Boutique donation of handbags.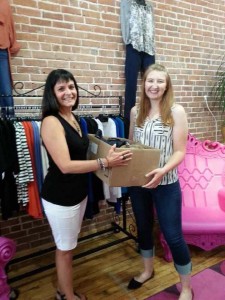 Piper Products donation of new pillows, bedding, towels, and cleaning products.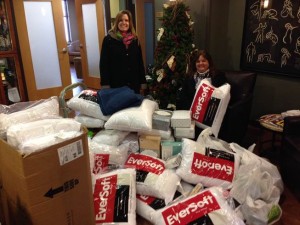 A playhouse built and donated by North Central States Regional Council of Carpenters Training Center, with the installation donated by Miron Construction. Shown are Roger and Steve from Miron and Jocelyn from NCSRCC.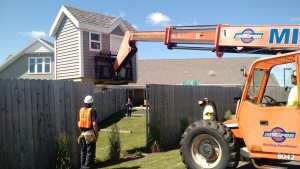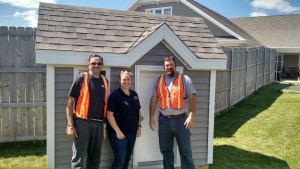 St. Therese Parish Little Flower Council donation of wish list items.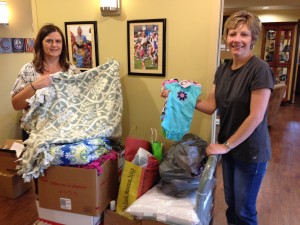 Donation of a water fountain sculpture, in memory of Tanya Kelch, a TWC volunteer.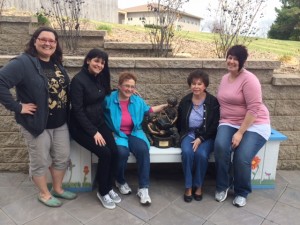 Wittenberg-Birnamwood High School donation of hand-made pillow cases.