2020 Donation Photos
Thank you all for your support of The Women's Community and the survivors we serve!
Thank you to United Way of Marathon County Women United who distributed 30 holiday gift bags filled with goodies to deserving moms for the 12th annual Christmas for Mommies!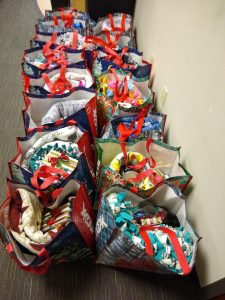 What an amazing community we have! The staff here are busy little elves bringing in all the donated gifts to give to families in need that were adopted by caring community members. We are able to help 82 families that would other wise have no Christmas cheer! Thank you for believing in us and caring about others in our community!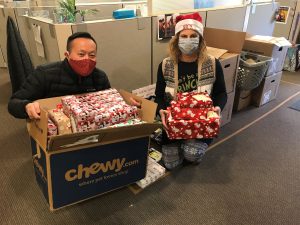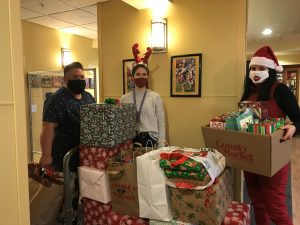 Thank you to the generous folks at Maple Ridge Farms for supporting families in need! They donated an array of new items, from bedding to children's clothing. "We're so appreciative of the tremendous work this organization does in our community!"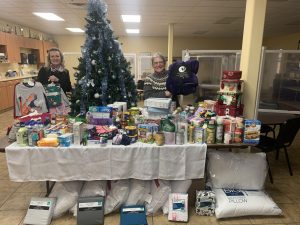 Thank you so much to Cloverbelt Credit Union for your generous support of The Women's Community. "We received a grant to help organizations that are helping those in our community that have been affected by COVID-19 (whether due to job loss, illness, virtual schools, etc). The grant needed to be paid forward to an organization that helps those affected by COVID-19. We choose The Women's Community because of the work you do in our community. We know that during this trying time that there is a greater need for the services you provide to our community and that your organization has also been impacted financially due to fundraisers being cancelled as well as the increase in need" said Lisa Hieronimus Executive Vice President/CFO
In the picture: Kathy Volkmann, Jackie Sturzenegger, Jane Graham Jennings (TWC) and Lisa Hieronimus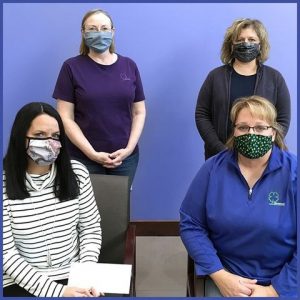 Wausau West DECA
spent their day picking up donations from our generous community today as part of their annual Trick or Can Event! They arrived in two groups to safely drop off food and filled our largest meeting room! Thank you so much to the DECA Advisors, students and generous community for your support!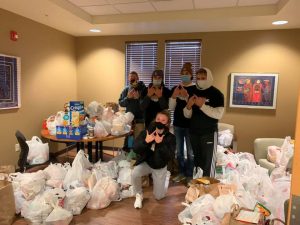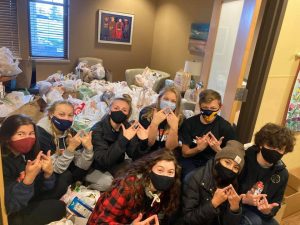 Thank you so much to Connexus Credit Union and their ConnexusCares program for your generous donation to our shelter program! We appreciate your support so much! Thank you for helping to ensure the families and individuals that need our shelter are able to eat and sleep without fear.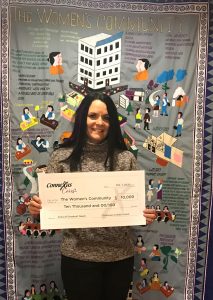 Thank you to M3 Insurance for your generous donation! We are nothing without Community!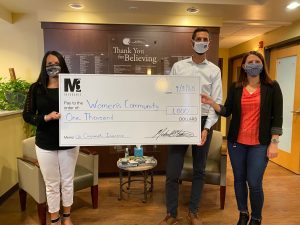 Thank you so much to 5 Koshas Yoga & Wellness for your support of families served by The Women's Community. Heartfelt connections are definitely needed during this time, and you have provided! Thank you!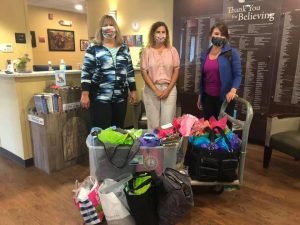 Thank you to Prevail Bank for donating a $600 gift card!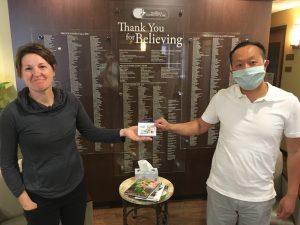 Thank you to Graphic House Inc. for creating our updated building sign and donating the production! We truly appreciate your generosity.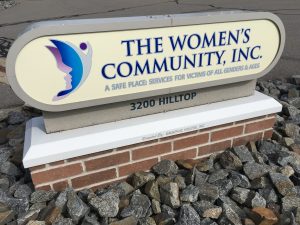 Thank you to the Be Amazing Club who sponsored and assembled Covid-19 care kits!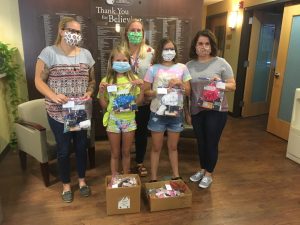 We are excited to have our first planting in our hydroponic gardens. Support for this project was provided through the COVID-19 Community Response Fund of the Community Foundation of North Central Wisconsin.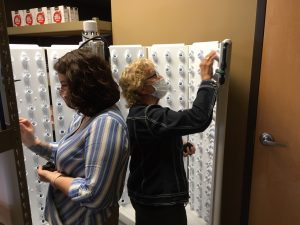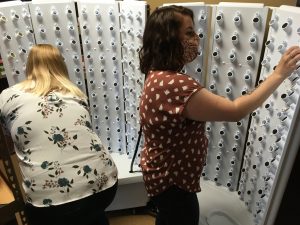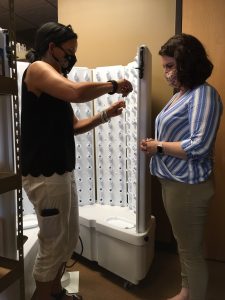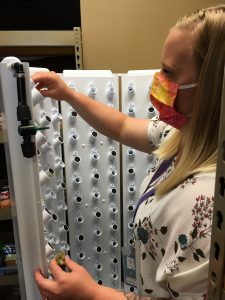 Thank you to National Mutual Benefit for donating lunches for our staff on two separate days! We appreciate your support.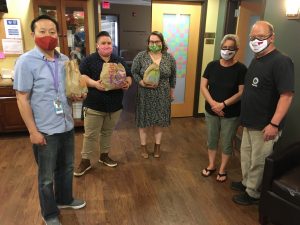 Thank you to our friends at Great Northern Distilling for donating their brand of hand sanitizer to help us keep our staff and families safe.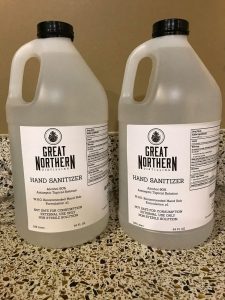 We cannot thank Ruder Ware enough for the generous donation and being selected as one of the organizations to be part of their 100 year anniversary celebration! Thank you!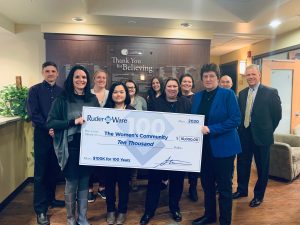 Thank you to Prevail Bank for your generous donation of $565! We appreciate your support.
Target employee Francine was selected to pick a charity to win a $250 Target gift card, and she selected The Women's Community. Thank you, Franky!