Here are some of the photos from 2014 of donors and supporters of The Women's Community. Thank you all for your support of The Women's Community and the survivors we serve!
Eastbay staff delivering to TWC staff Giving Tree Christmas presents for TWC client families.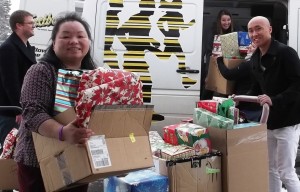 Associates of Ministry Saint Clare's Hospital donated $550; Antonina Olszewski of Ministry shown with Jane Graham Jennings.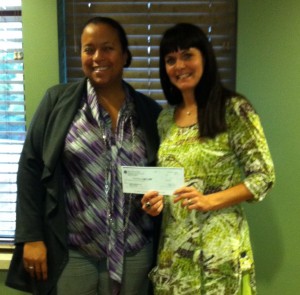 Christ Community Church group donated "Helping Hands Bags."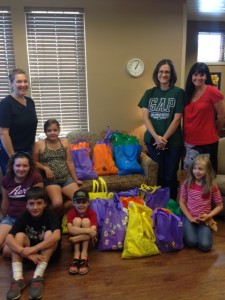 Community Soul Yoga donation with Keri Anne Steger and Owner Kirsten Holmson.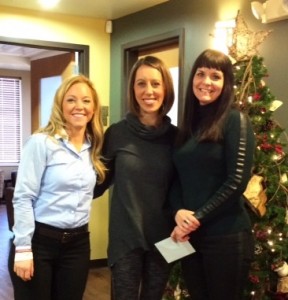 The Wausau Firefighters Association donation to local food banks, which Peoples State Bank matched.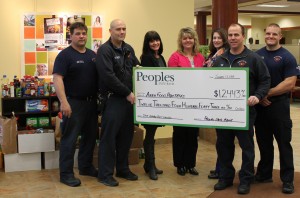 Miron Construction staff donated all of the labor to build The Women's Community garage! Shown: Tim Andrew and Greg Melander. Not shown: Justin Brittenham, Jeff Wickershiem, Lee Spindler and many others.
Pat Heier, from The Women's Community Board, and Jane Graham Jennings receive a grant check from The Green Bay Packers Foundation.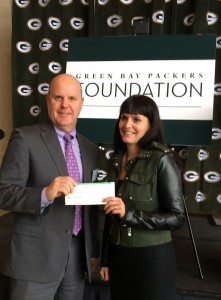 Scott Sann of Greenwood Hills Country Club presenting checks from their Make a Difference Monday fundraisers.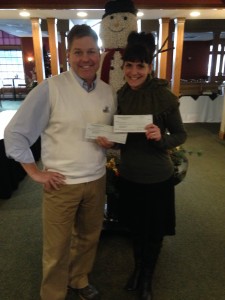 Todd Orthmann brought his dogs to The Women's Community Holiday Open House; kids attending got their photos taken with the dogs; Todd printed out the photos for the kids.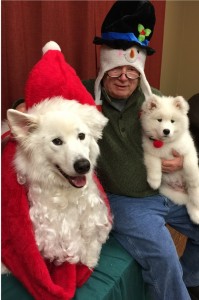 Liberty Mutual staff with Wish List donations.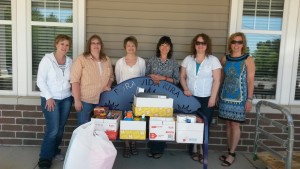 Marathon High School Student Council donating Wish List items.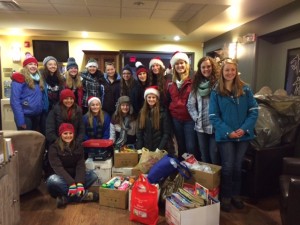 Instead of presents for his birthday, Owen Fritz asked for shoes he could give to The Women's Community.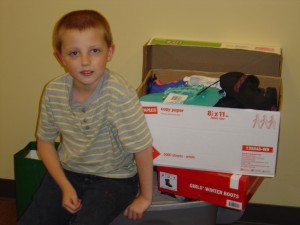 People's State Bank Christmas donation.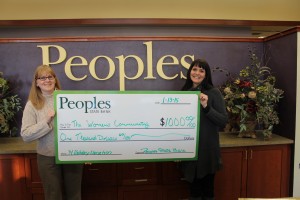 Donation of Wish List items by Rothschild Elementary, with representative Eli Irwin.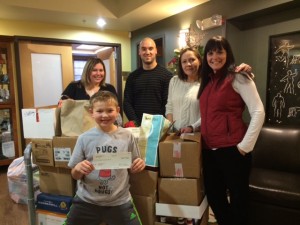 John Muir Middle School donated over $750 from their Star Wars fundraiser.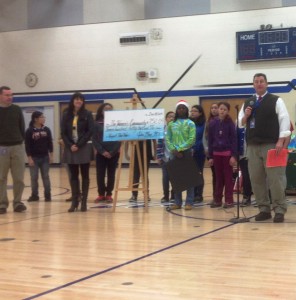 Donation of 72 pillows and homemade pillow cases from the Thrivent Action Team.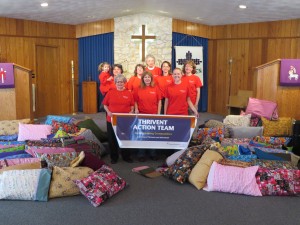 Troop 453 Rib Mountain Scouts did a food drive donation.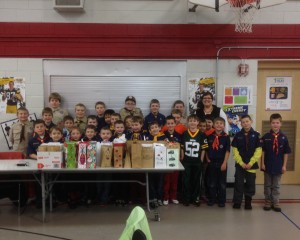 WPS Employees donation, with representative Kelly Zagrzebski.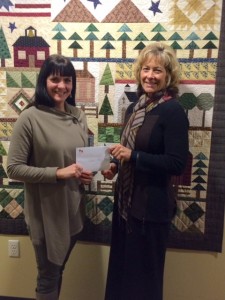 Amy Simpson donated books from her business, UsBourne Books, through a fundraiser that she did for The Women's Community on Facebook in July 2014.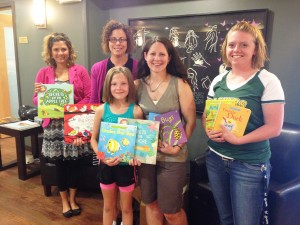 Allison Brunner from the 4-H Rib Mountaineers donating hand-made blankets.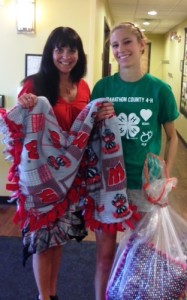 Cloverbelt Credit Union donation of Wish List items; CCU staff shown Jill Luczaj.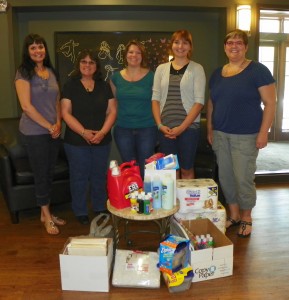 Donation of copy paper by the International Association of Administrative Professionals.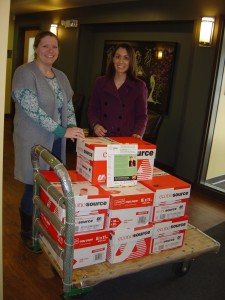 Employees of Aspirus Respiratory Therapy Dept. collected Wish List items for TWC clients.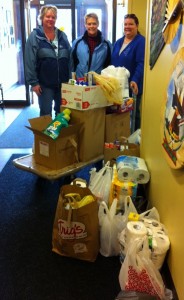 Gail Mayer making a donation on behalf of the Marathon County Republican Women organization.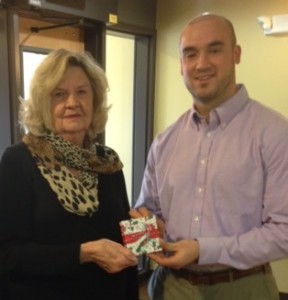 Inner City Bank staff delivering Giving Tree gifts.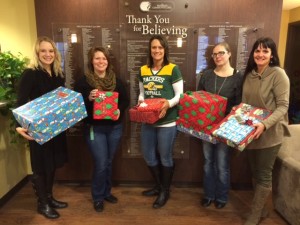 Liberty Mutual staff with donation of household items.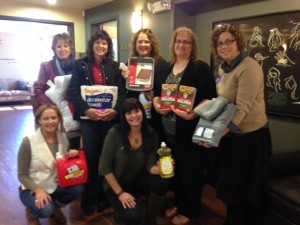 Promise Advocates CJ Hargraves and Molly Lewandowski donating Wish List items.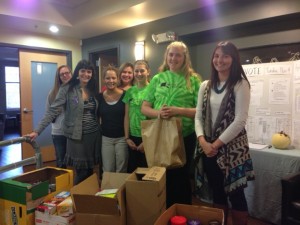 Reverend Phillip Schneider of Saint Paul's United Church of Christ; the congregation donated hand-knit hats, mittens, scarves & booties.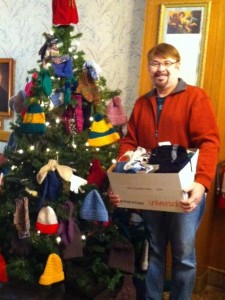 Jay Cricks of NorthStar Cleaning & Restoration, who held their 2nd annual Golf Outing, with all proceeds benefitting The Women's Community.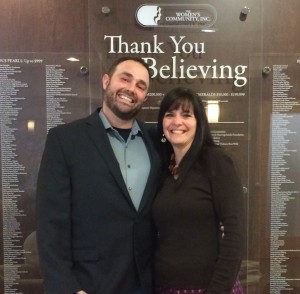 Royal Neighbors donation of Wish List items.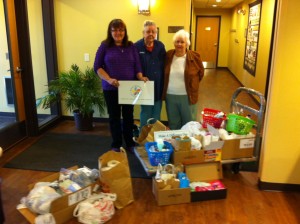 Sheppard & Schaller donated boxes of new coats.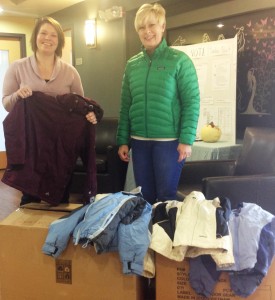 TWC staff with donation from online business Jammin' Butter.
Weston Trap Club held a fundraiser benefitting The Women's Community..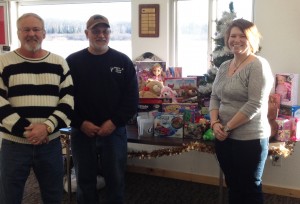 Wish List items and financial donations from US Bank; with Kristine Ballesteros and Terry Barnett.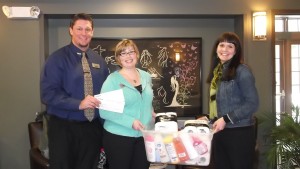 Wish List items donation by Sue Dixon, Jane, Leann Gallagher, Joyce Skarre and Tom Skarre of The Pines at Mt. View.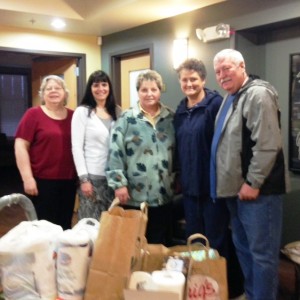 Wish List items donation by the Wausau Area High School Leadership Program, represented by Amanda Peterson and Rhiannon McCarthy.