2022 Donation Photos:
Thank you to Delta Dental for your generous donation through your Brush, Book, Bed campaign! We appreciate you supporting families with warm fuzzy jammies, books for parents to read to their children and dental supplies to keep those little teeth clean and fresh!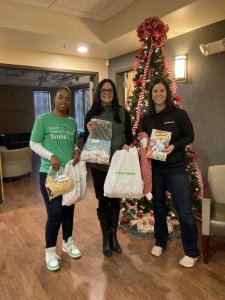 Some of our generous donors shared photos of how much fun they had shopping for our families during Christmas. We cannot thank you enough! You cannot imagine the joy you are providing. Thank you all so much!!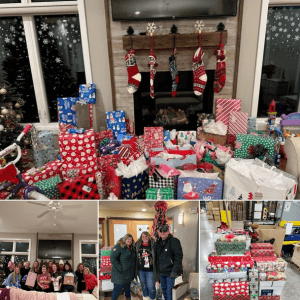 Thank you
Wausau West DECA
for making us the recipients of your Trick or Can drive!
This donation gets our pantry that serves victims through 6 months.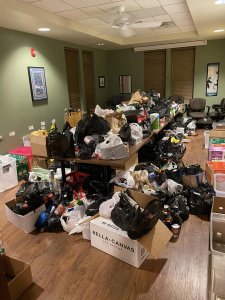 Thank you to Associated Bank customers and staff for donating items from our wish list!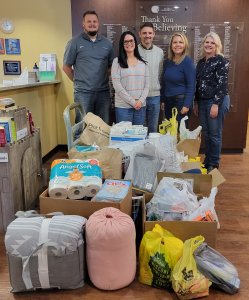 Area high school students from "Project Period" – a project of the Central Wisconsin Leadership group – presented us with beautifully prepared baskets of over 130 menstrual products they were able to purchase with the $1,170 their t-shirt campaign raised! We are so grateful to be the recipient of these products for folks in need, and for the amazing work that went into this project to raise awareness and work to end period poverty. Thank you so much!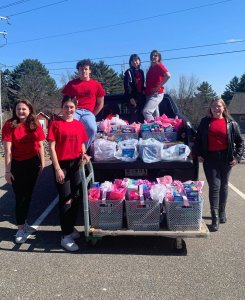 Thank you to Graphic House for this generous donation!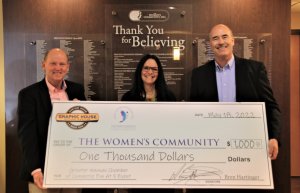 Thank you to Van Oosten Lawn Service for donating these basketballs!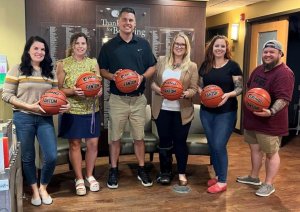 Thank you to the United Way of Marathon County, and their Campaign Kickoff Participants from businesses across Marathon County, who helped to create these amazing Welcome Home Baskets that will help lift clients up as they transition into safe homes!