Make A Difference Mondays
September 25, 2017 @ 8:00 am

-

5:00 pm
Make A Difference Mondays
April 17, 2017 @ 8:00 am – September 25, 2017 @ 5:00 pm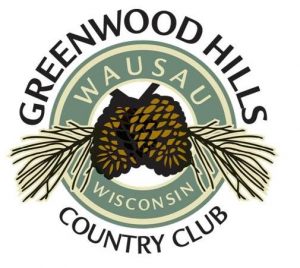 Greenwood Hills Country Club is once again holding their Make A Difference Mondays fundraiser for The Women's Community and other local non-profits.
MADM Golf Day Events are open to anyone who wants to play a great golf course and help make a difference in the Wausau Area. Call to set up a tee time and help us make a difference in the Wausau area. 715-849-1772
What is Make a Difference Monday all about?
Traditionally a fundraising golf outing was restricted to a certain date and time and required a large number of volunteers and organization.We wanted to find a way to let golfers help Wausau area charitable organizations and enjoy a fun day of golf on a great golf course.Here is how it works. On the Monday dates listed on this page, the public can make tee times and play at Greenwood Hills for the following rates.
$70 / 18 holes with a cart     GHCC donates $20
$55/ 18 holes walking           GHCC donates $20
$45/ 9 holes with a cart        GHCC donates $10
$40/ 9 holes walking             GHCC donates $10
We donate $20 of every 18 hole green fee and $10 of the every 9 hole green fee in your name to a Wausau area charity that you select from our MADM partner list below.
-Mararathon County Humane Society
-The Women's Community
-Wausau Area High School Golf
HERE IS THE GREAT PART!
Play when YOU want to play! 8am, noon, 2pm it's up to you.
Play on any of our available MADM dates
Bring a group or two or three.
After golf you are welcome to enjoy our clubhouse facilities.
CLICK HERE
to see guest dress code policies.
Players that are not members of GHCC are limited to 5 guest visits per golf season.
2017 Make A Difference Available Monday Dates (These dates are subject to change without notice)
April 17th
April 24th
May 1st
May 8th
May 15th
May 22nd
June 12th
June 26th
July 24th
July 31st
August 14th
August 28th
September 18th
September 25th