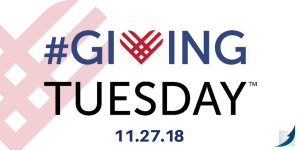 #GivingTuesday
What if we had a day for giving? We do! November 27, 2018 is #GivingTuesday.
The Women's Community is participating in #GivingTuesday. Your donations help us continue to provide specialized services and resources to people in our community who are affected by domestic violence, sexual assault and human trafficking.
Please help by making a donation today:
DONATE HERE
Thank you!